Aurora
With a sculpted form that's been cast to resemble mountain peaks, Aurora has four distinct translucent faces.
Bringing geography to the table
These faces allow light to pass through, exposing folded textures that resemble the ridges and valleys of coastal mountains.
Made to order
We craft small batch ceramics made to order at our studio which allows us to deliver the finest hand finished pieces. For this reason, you will be notified when the item you are purchasing is not on our ready to ship shelves, please allow 3-4 weeks for an item to be lovingly made before it can be shipped.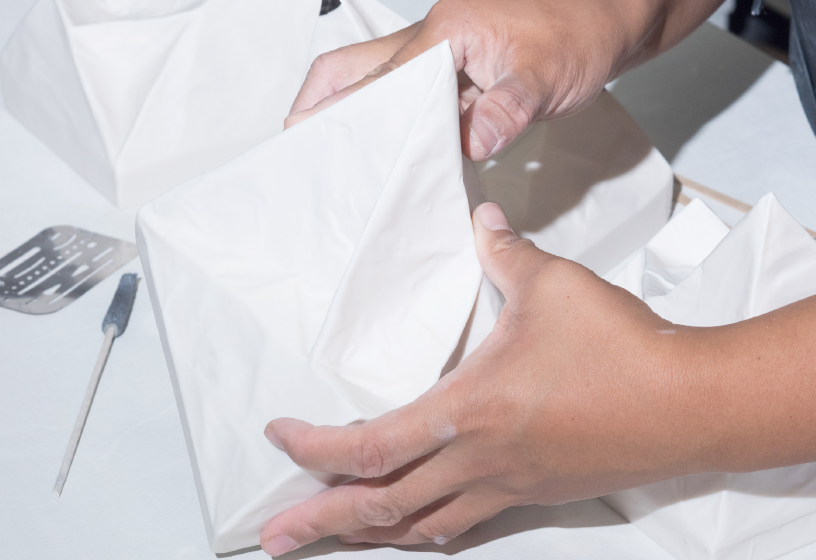 The Texture of Paper in Porcelain
A detail of the textured surface of the Aurora lantern revealing folded edges of the paper used to create the Aurora master.
Final Firing
Porcelain Auroras being unloaded from the kiln after a white gold lustre has been applied and fired to temperature.
Product details
Designed and made in collaboration with designer Jeff Liu.
Brass hardware details and 8 feet of cotton cording included.
Important note: LED bulbs are recommended for use with Aurora
Dimensions: length (19.5cm) . width (21cm) . height (20cm)